Going to the gym is not only a pain, but it's also expensive. Luckily, there are better ways to lose weight and get ripped at home. We'll dive into more detail in this Gorilla Bow review.
The Bow looks like a standard bow and arrow. Instead of using arrows, though, you use tension technology to stress your muscles and bulk up. Gorilla Bow founders Chris and Tom created the product after bonding over their shared love for archery and athletics. Thus, the Gorilla Bow was born.
At the ends of the bar are what look like curled claws. That's where you attach up to three resistance bands.
Meet The Gorilla Bow
Things to Consider Before Buying a Resistance Band Home Gym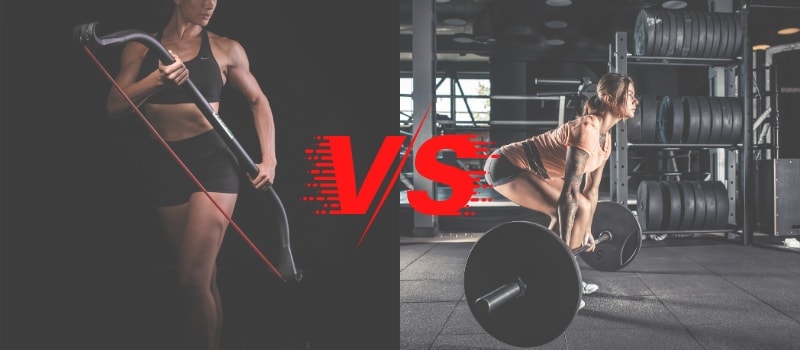 The Gorilla Bow may sound like a great alternative to traditional gym workouts, but they're not for everyone. 
Skin Sensitivity
The Gorilla Fitness Bow comes with the bare essentials to workout — just the bar and the bands. You will have to use your body to facilitate most workouts.
For example, doing a chest press with the Bow requires you to slip the bands on your back (just below the shoulder blades) and push out. If you have sensitive skin, as some customers have had, you can leave welts and gashes on your back from where the bands cut through the epidermis.
There are ways to get around this, of course, such as using trees, tables, or other objects to take the brunt of the pressure. But having sensitive or damaged skin would greatly limit the utility of the Gorilla Bow workout.
Size
The Gorilla Bow is much smaller than any of the machines at the gym. The bar and the bands weigh much less than a dumbbell set too. But the Gorilla Bow is not the best for those seeking ultimate portability.
The aluminum bar doesn't come apart, so you can't place the bar in a gym bag. You're forced to carry it by hand or have it stick out of your bag. If you use public transportation to get to the office, you might find the Bow too cumbersome to carry around with you.
Should You Buy a Portable Home Gym?
Now that we have the caveats out of the way, here's what you've been looking for: should you invest in the Gorilla Bow?
If you're looking to build muscle mass at home without the weight and bulk of free weights, yes. The Bow works all muscle groups. Therefore, you can strengthen and tone your arms, legs, back, abs, glutes, and shoulders all with one machine.
If you want to forgo the expenses of having a monthly gym membership, yes. The Bow is a one-time purchase for a lifetime of exercise potential. It will pay for itself in a few months compared to what you'd pay for the gym.
If you want a lightweight way to travel with a home gym, yes. The Gorilla Fitness Bow is lightweight, and the resistance bands weigh next to nothing.
If you want to cut using momentum to cheat in your exercise regimen, yes. Have you caught yourself swinging free weights during a bicep curl? You can't swing the resistance bands up or down. With momentum muted, every move goes toward building muscle mass.
If you want a fully adjustable workout, yes. You can add up to four bands at a time. The maximum tension weight you can get is 300 lbs. That's perfect for those who are advanced in their fitness journey and need a challenge when building muscle mass.
---
---
Our Gorilla Fitness Bow Review
Now comes the Gorilla Bow review you've been waiting for. Take a look at the different types of Gorilla Bows, construction, and a sense of the exercises you can do.
What are the Differences Between the Bows?
Here are the following Gorilla Bows you can choose from: Original, Heavy Original, Lite, and Travel.
Original.

You get the non-foldable green bow with resistance bands. The bands provide a total of 110 lbs of resistance.
Heavy Original.

Same great bow, except the resistance bands go up to a combined 330 lbs.
Lite.

Get up to 60 lbs of resistance with three bands. Bow is slightly thinner too. The Lite Bow's weight capacity is 120 lbs, but it only weighs 3 lbs compared to the other bows coming in at 6 lbs.
Travel.

The bar disassembles here, allowing you to fit your Bow in a backpack. Resistance bands remain the same as for the original version.
Can You Build Muscle with the Gorilla Bow?
Short answer: Yes.
Long answer: It doesn't matter if you use free weights, gym equipment, or bodyweight exercises. The same mechanism in which muscles grow remains the same.
Muscles grow when they're stressed. Such stress can occur if you're at the gym or carrying a bunch of heavy boxes up a flight of stairs. If the muscles are stressed enough, micro-tears will concur in the muscle tissue. When the muscles repair themselves, the cells grow a little larger. This adds strength and size to your muscles.
Since the Gorilla Bow's resistance technology will stress your muscles. And because it's tension technology, you can't cheat in your reps by using momentum. If anything, the Bow will help you grow muscle mass faster as a result.
Construction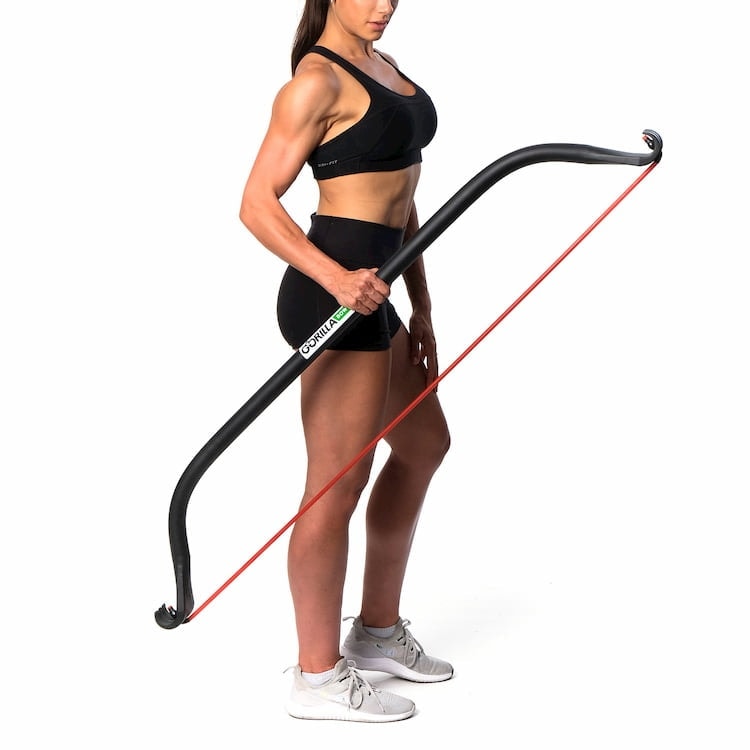 The Gorilla Bow bar is made from aircraft-grade aluminum. The construction remains the same for the Original, Heavy Original, Lite, and Travel versions of the Gorilla Bow.
The Gorilla Fitness Bow comes in at 56 inches long, 9.5 inches wide, and 1.75 high. The Travel Gorilla Bow breaks into three roughly 21 inch pieces.
The standard resistance cable kit comes with 10 lb, 20 lb, 30 lb, and 50 lb bands. You can put all the bands on the bar to get a combined 110 lbs of resistance.
The bars for all Gorilla Bows except for the Lite weigh around 6 lbs. With the tension bands, the Gorilla Bow will weigh a little under 10 pounds.
How Does It Work?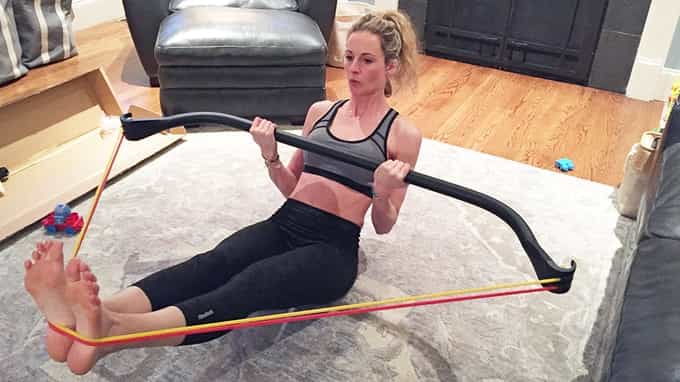 The Gorilla Bow is simple to use for a full-body workout. You place the resistance band underneath your foot, against your back, or some other barrier. Then you push.
The resistance bands have multiple layers of latex in them. They will reach the stretching limit, after which it will take an incredible amount of force to continue stretching the band.
Such tension technology is why you can't cheat on your workouts. There's no momentum to give your muscles a break while you keep moving a free weight, for example.
To stretch the latex band, you have to put in the force, which works your muscles. As a result, you might see your gains quickening because you're not cheating during high intensity workouts anymore.
What Can you Do With It?
You can do a full body workout with the Gorilla Fit Bow. The Gorilla Bow can target your upper body, lower body, back, abs, and glutes.
You can also perform isolated exercises. Use the Bow to work your biceps, triceps, shoulders, chest, quads, calves, and more.
Since the Gorilla Bow is popular, you can find lots of workout videos. Many people show their own workout routine with this portable gym, so you can find ways to add diversity into your Gorilla Bow workouts.
Gorilla Bow Exercises
You can do the following exercises with a Gorilla Bow:
Here's a nice exercise chart you can save and print.

Resistance
The four resistance bands in the standard purchase of the Gorilla Bow gives you up to 110 lbs of resistance. The Heavy Original Gorilla Bow version gives you 330 lbs of resistance.
You can buy additional resistance bands from the Gorilla Bow website. Such additional bands can provide 60 lbs, 70 lbs, 80 lbs, 90 lbs, or 100 lbs of resistance weight.
Every resistance band is made from the highest quality latex. The latex is also stacked in multiple layers to provide smooth resistance as well as durability.
Portability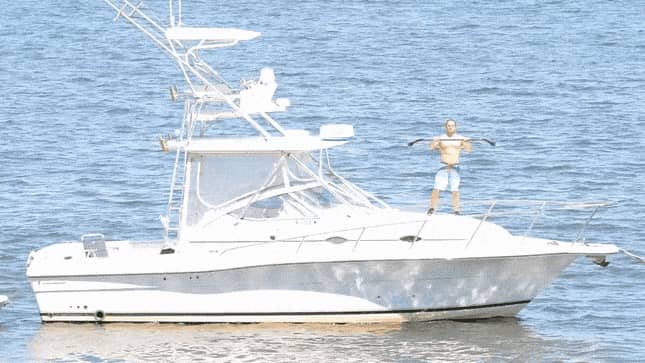 All versions of the Bow will be portable — you can toss them in the back of your car in the morning to help you get in a workout in the office.
However, only one will be convenient to carry anywhere. That's the Gorilla Bow Travel. The bow itself comes apart and allows you to store it in a tight space, such as a suitcase or backpack. Though the bar comes apart, the same durability and resistance in the bar remains the same.
The resistance bands remain relatively the same among all the bows either — unless you simply get more of them like in the Heavy Original. Overall, the Gorilla Bow is a highly portable home gym.
Accessories
The Gorilla Bow comes with the bow, the resistance bands, and a band carrying bag. From the Gorilla Bow website, though, you can purchase additional bands, carrying cases for the bow, workout eBooks, and accessories to boost chest presses.
Gorilla Bow Alternatives
Still don't like the Gorilla Bow? Maybe these similar products will catch your eye.
1. BodyBoss Home Gym 2.0
The BodyBoss Home Gym 2.0 mimics the bulky machines you see at the gym, but at a fraction of the cost.
You can easily get a full body workout with the resistance band, bar, and built-in exercise pad. And, you can even do cardio resistance boxing or workout a specific area you're trying to tone.
Furthermore, with the BodyBoss 2.0 you can do over 300 exercises. The included wrist and ankle bands help you workout muscle groups the bar alone couldn't do.
With over $1,000,000 of support on Kickstarter and Indiegogo, BodyBoss has been designed to be lighter, more compact, and more efficient than any other home gym out there.
Pros
Compact
Do over 300 exercises
Cardio available in addition to muscle toning
Lightweight
Includes ankle and wrist bands
Cons
Better suited for beginner muscle trainers. Those with more muscle mass may find the resistance bands too easy to use.
Some users in Gorilla Fitness Bow reviews found the workout bar to be too light to withstand exercises
Check Its price here.
2. TRX – All-in-ONE Suspension Training
This all in one suspension training gym from TRX mimics a full body workout anywhere. The included indoor/outdoor anchors allow you to train your muscles no matter what. You even get a free 30-day trial to the TRX app to track your fitness and get next-level intensity.
Anyone of any skill level can use the TRX. The portable gym is designed to build muscle, burn fat, improve endurance, heighten flexibility, and strengthen your core. You can do bicep curls, squats, planks, lunges, push-ups, chest presses, and more with the TRX home gym.
The entire gym only weighs about 1 lb, so you can travel with it anywhere. And while the gym weighs next to nothing, it offers 350 lbs of resistance. For an affordable resistance-based home gym, you can't go wrong with the TRX.
Pros
Use either indoors or outdoors
Provides full-body workout
Weighs only 1 lb
Provides 350 lbs of resistance
Affordable
Cons
You must adjust straps between exercises, which annoyed some users in Gorilla Bow reviews
Instructions suggest 6 x 8 foot space with a non-slip surface for best workouts. Might not work best for users in apartments or other small living spaces.
Check Its price here.
3. FITINDEX Portable Home Gym
Made from high-quality materials, the Fitindex gives you 242 lbs of resistance weight to help you build muscles and lose weight. You can also use it to increase endurance and flexibility. The aluminum alloy bars and sturdy can handle no matter what you throw at it.
The FITINDEX Portable Home Gym is easy to operate. Simply unfold the base to get started. You can attach the resistance bands and seconds. The additional wrist and ankle straps are a breeze to adjust, allowing you to get exercising quickly.
This portable home gym is also suitable for any fitness level. Whether you're a beginner or swole gym rat, you can pick up the FITINDEX and get started. Storage bags are included to hold the bands, ankle and wrist straps, and other items included with this home gym.
Pros
Foldable and portable
Easy to operate
Affordable
Strong aluminum alloy bar
Includes extra attachments and storage bag to contain them all
Cons
Foam inserts in base leads to uneven weight distribution
Base in general seems a bit flimsy
Check Its price here.
Wrapping Up The Gorilla Bow Review
If you want to save money on a gym membership, you need a cheap way to exercise. If you don't have the space for free weights at home, you need a home gym that's portable and not bulky.
That's where the Gorilla Bow comes in. You can get a killer full-body workout without any of the bulk-free weights give you. The one-time purchase of the Gorilla Bow also means you'll end up saving money.
But of all the portable home gyms on the list, is the Gorilla Bow worth it? The short answer — yes. With the high-quality bar and bands in addition to the many workouts you can do, we think the Gorilla Bow is worth the investment.
You can check it out here.